Hi there,
With Mother's Day this weekend the thing I am hoping for most is some peace amongst my children. While the chance of that is remote hopefully a sleep in is on the cards. Later in the day we are off to "Dining with the Stars", celebrating Matariki in Ngaruawahia. With Peter Gordon, Ann Thorp, Boh Runga, Dave Dobbyn all displaying their talents the event will be filled with stars even if the sky is cloudy.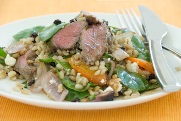 Autumn weather is settling in and although I am still enjoying salads I have moved to warmer styles. This lamb and barley salad is delicious and a healthy meal choice. On nights when something heartier is required lamb shank and parsnip pie is also great.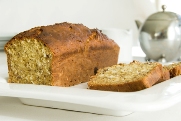 With another term of school underway there is the constant issue of keeping lunch boxes varied and interesting. I do try to keep the contents as homemade as possible and banana loaf is a perennial favourite - particularly if I relent and stir through some chocolate chips.
---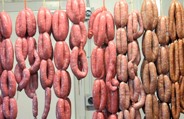 Latest features around foodlovers include Virgil's enthusiasm for the humble sausage, Please do feel free to contribute to this and offer your opinion which may or not be the same as Virgil...
Marion looks at another cheap New Zealand favourite - the kiwifruit, your comments are welcome and you can also enter into the draw to win a kiwifruit cookbook.
---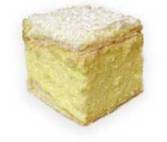 Foodlovers competition page is loaded with great prize draws. The first to be drawn is our Mother's Day special today (Thursday) at 12 noon. Enter in to win one of 3 boxes of Denheath delectable desserts. (If you don't win you can still buy a box to be delivered to mum as long as orders are in by early afternoon). Another gorgeous prize is the Heilala Vanilla package - a lovely fragrant gift for any cook.

---
Sealord Simply Natural Orange Roughy fillets are a delicious, convenient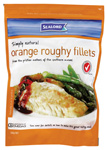 and nutritious meal idea. Approved by the Heart Foundation, 97% fat free and a good source of Omega-3, these snap frozen fillets come in a handy re-sealable bag. You can oven bake them, pan fry them or throw them on the BBQ with a hint of seasoning. Or you can check out the back of the pack for an easy 3-step meal idea. These delicate flavoured fillets are perfect for a variety of delicious and nutritious meals. For great seafood recipe ideas, click here to check out our website.